In 1946, Stratford based machine shop Belgium Standard recognized a growing demand within the material handling industry, and Rolmaster Conveyors was born. Over 75 years later, Rolmaster Conveyors is one of the most recognized and utilized conveyor manufacturers in Canada.
Operating from their 38,000 square foot manufacturing facility in Cambridge Ontario, this privately owned company manufactures and distributes a wide variety of conveyor systems and related products within the following conveyor product categories: Gravity, Line Shaft, MDR, CDLR, Chain, Belt, Slat, Apron, Transfer Systems, Loose Rollers, Conveyor Accessories, Components, and Replacement Parts. Our manufacturing facility operates in accordance with CEMA Standards.
Rolmaster Conveyors sells standard product lines that offer value pricing and competitive lead times but ultimately set themselves apart from most North American competitors by offering large-scale, highly-customized project development and material handling integration.
Rolmaster Conveyors sells to End Users, OEMs, Systems Integrators, Automation Development Firms, and Material Handling Distributors. We offer discounted pricing to OEMs and Resale Supply Chain Partners to ensure that end users always receive the most competitive Canadian prices.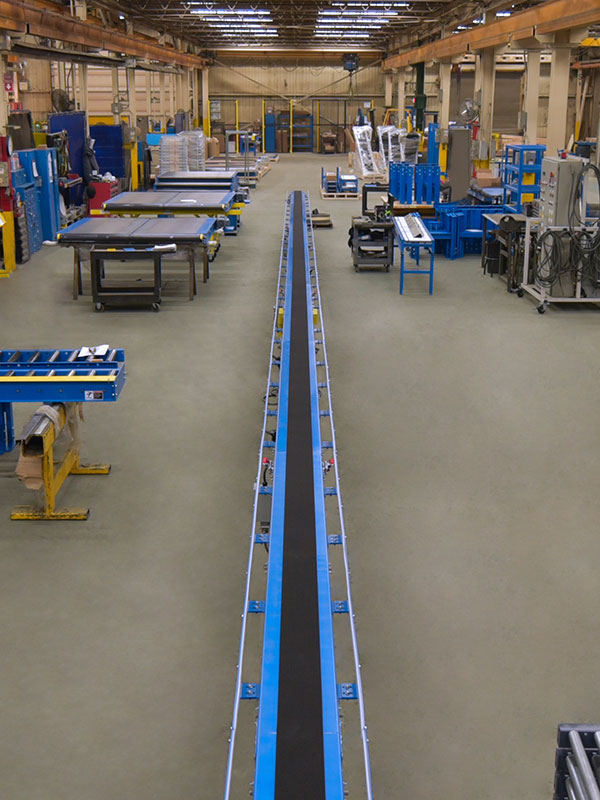 Vision
To be the most recognized Canadian Manufacturer and Distributor of Conveyors and Material Handling Solutions in North America.
Mission
At Rolmaster, we value the trust our customers place in us and strive to exceed their expectations. We deliver to our customers the highest quality, most innovative and cost-effective Conveyors and Material Handling Solutions in the marketplace.
Values
We are dedicated to promoting a diverse and inclusive culture made up of highly skilled, knowledgeable and passionate employees to service our customer's needs.
Rolmaster will continue to uphold the guiding principle our company was built on by providing Professional Conveying Solutions to our customers.