Chain Driven Live Roller Conveyors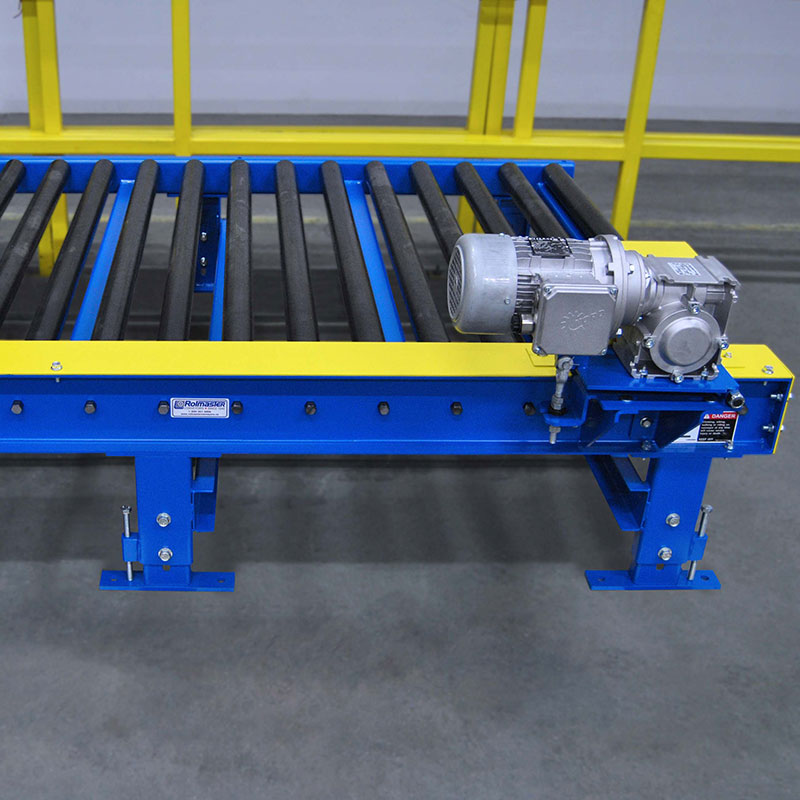 Chain Driven Live Rollers (CDLR) Conveyors are a powered roller option typically used for pallet transferring heavier applications.
Rollers are driven by sprockets welded to the roller and staggered chains coupled to a drive assembly. This provides a positive transfer of heavier loads.
The chain drives are enclosed by a removable guard for operator safety and maintenance access.
Different models are offered with varying capacities utilizing 1.9" diameter, 2.5" diameter, and 3.5" diameter rollers with roller center options to suit product needs.
Rolmaster can accommodate most standard and non-standard CDLR requests.